17 best places to sell gift cards online instantly for cash. Looking to sell a gift card (or gift cards) you're not likely to use? Perhaps for a store you never visit, or a specific Amazon category you don't need or want to shop from?
You're not alone – in fact, $1 billion in gift cards go unused every year.
Some of that figure includes "change" left over from a transaction that doesn't use the entirety of the funds available. But even so, it's a staggering number.
Thankfully, there's a way to avoid becoming a statistic. Several ways, actually. Rather than let that Christmas gift expire and go to waste, you can sell or trade your unwanted gift cards online for cash using any of the platforms introduced in this post.
Tips to Sell Gift Cards for Cash
Before we get down to the business of where to sell those gift cards, there are a few popular options to avoid. After all, you want to get the highest possible value for your unwanted gift card, so you can still make use of the monetary value.
1. Don't Get Paid Via PayPal (Fees)
While you shouldn't expect to get paid $50 for a gift card with a $50 balance, opting to get paid via PayPal is still a bad idea.
Yes, it's a secure way to receive money. But you lose more money this way due to PayPal's fees. This is especially true if the person buying your gift card (or cards) is using a PayPal Business account.
This is because PayPal deducts a fee of 2.9% of the total transaction, as well as an extra $0.30. And unfortunately, it's the receiver who ends up losing that amount, not the person making payment.
PayPal deducts the same amount again when you withdraw to a credit or debit card.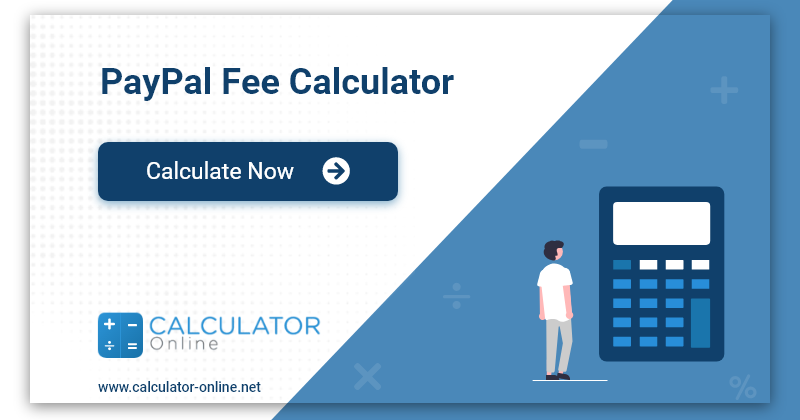 2. Don't Use eBay (You Make Less)
eBay is a popular platform for selling almost anything that can be legally bought or sold. But there are a couple of reasons why using eBay for selling your gift cards is a bad idea.
First and foremost: buyers are looking for a bargain. As mentioned earlier, you're highly unlikely to get the full gift card balance when selling anyway, but especially on eBay.
And then there's yet again the issue of fees. These get complicated very quickly, so here's a brief introduction:
Insertion fees (nonrefundable)
Listing option fees
Final Value fees
It's the last one that really cuts into your purchase value. How eBay determines their Final Value fee is something of a mystery, but expect to pay in the region of 12% of the final sale price (if sold for up to $50) plus an extra 6% on anything above that initial $50.
And then you still need to pay transaction fees for whatever payment method you and the buyer use. All told, that $50 gift card sold for $40 (optimistic hypothetical) will only put about $33 in your pocket at most.
Read more about eBay fees here.
3. Make Sure Customer Service Is Available
This might seem like a no-brainer, but whatever platform you sell your unwanted gift cards on should have customer service available for you and the buyer. If there are any disputes regarding the sale, customer service can help you find a resolution.
4. Trading Might Be Most Profitable
At the end of the day, selling your gift cards online or locally (we'll cover both options) is one way to go about it. Another way is to trade them instead – say, a $50 Starbucks gift card for a $50 Amazon gift card.
You aren't always guaranteed to get equal value, but the likelihood is substantially higher. Just be sure to request proof that the advertised card balance is legitimate (and be prepared to offer equal proof) to avoid getting ripped off.
Best Websites to Sell Gift Cards Online
Cardpool
Cardpool is easily the most popular platform for selling unwanted gift cards online. It's one of the most-trusted and best-known, and you can typically get up to 92% of the card's balance. This makes it easily the most profitable platform to sell gift cards on.
All you need to do is visit their website, create a listing for your gift card, and accept the highest offer. Once Cardpool receives the card, you'll get paid via mailed check within 1 business day.
CardCash
CardCash is another popular, insanely easy way to sell gift cards for cash online.
What makes the platform so attractive is you aren't limited to gift cards with the full, original value attached. If you already used the card but there's still some purchasing power loaded (for example, a $50 gift card with a $25 balance remaining), you can still create a listing.
You also have a few different options: trade for a gift card you actually want/need, or get paid via check, direct deposit, or PayPal (again, don't opt for PayPal!) within 2 business days of approval.
CardKangaroo
CardKangaroo cuts out some of the typical expenses of selling gift cards online by paying for shipping. Once you match your card to their list of websites and receive an offer (up to 92% of the card's balance value), CardKangaroo will email you a shipping label.
Mailed check is selected as the default payment method, but if you prefer speed over value, you can also opt to get paid via PayPal.
ClipKard
ClipKard offers slightly less value than others on our list with a maximum offer of up to 90.6% of the balance value. However, they've been praised online as one of the easiest and most reliable ways to sell gift cards.
One thing to watch out for is ClipKard enforces a 60-day guarantee on all purchases. Make sure the gift card you're selling doesn't expire within the next 2 months to avoid someone taking unfair advantage of this guarantee if they neglect to use the card by then.
Raise
Raise is certainly a very popular online platform for selling gift cards, having been featured favorably by the likes of Time Magazine, USA Today, NBC News, and ABC News.
There are a few things worth mentioning, though: Raise operates in a manner similar to eBay. You list your card for sale and wait for someone to make an offer, rather than having the platform purchase and resell it for you.
This means it can take longer for your gift card to get sold – and in addition to any PayPal or direct deposit fees, Raise also charges 12% commission.
Gift Card Granny
Gift Card Granny is easily one of the best platforms for selling gift cards online.
You have 3 options:
Sell It Now – search for the brand/store, list your gift card's balance, and accept the highest offer (typically up to 92%) (get paid within a few days).
Name Your Price – follow the same steps as above, but list your own price and wait for someone to accept. This takes longer, but you can potentially get more than 92%.
Trade In – as the name implies, this option allows you to swap your unwanted gift card for one you actually want/need. As mentioned earlier, this is typically the best way to get the highest value.
GiftCardSwapping
As the name suggests, GiftCardSwapping is a platform primarily geared toward trading gift cards rather than selling them. In fact, you'd be best to never to try selling on this site, as you'll only get a maximum of 75% of the balance value – plus the fees.
But trading is absolutely free (and you get much higher value), making it one of the best platforms for doing so.
Monster Gift Card
If your gift card value is between $10 and $200 for a major retailer, Monster Gift Card is worth checking out. The average offer value isn't made readily available, so it's perhaps best to save this platform as a back-up plan if you're not having luck elsewhere.
Editor's Note: Monster Gift Card is currently in the process of changing their website and won't be purchasing any gift cards until it's complete.
Gameflip
Gamflip deals solely with gift cards that are gaming related: Xbox, PlayStation, Google Play, Amazon's game section, etc. You can list your unwanted or partially used gift card in the same way you would on Raise, with a 2% to 15% discount.
Good news if you're into cryptocurrency, by the way – Gameflip gives you the option of receiving payment in Bitcoin. And there are no Gameflip fees either – you get the full selling price, minus any transaction fees charged by your method of payment.
QuickCashMi
QuickCashMi is rather oddly named, as it can be one of the slowest ways to get paid for your gift card. But that does depend on which of their 3 methods you opt for:
In-Person – visit one of QuickCashMi's physical locations, hand your gift card in at the counter, and get paid instant cash… as long as you're willing to accept exceptionally low value.
Redeem Online – sell your gift card online by providing its code to the buyer and receive more cash than you would in-person. You have to wait at least 5 business days for payment to be processed, though.
Via Mail – last, but certainly not least, you can opt to send your gift card in via mail. This is by far the slowest way to get paid (you need to wait for the card to be received and for the mailed check to arrive, a total of at least 10 business days), but offers the highest value at up to 90%.
Reddit Gift Card Exchange
Believe it or not, there's a dedicated sub-Reddit for this: r/giftcardexchange.
You need to read the sub-Reddit's rules (for example, you need to have a Reddit account older than 14 days) before creating a listing, but it's a good way to sell or trade your unwanted gift cards.
Be aware there's traditionally a huge discount on the card's value. For example, a $200 Southwest Airlines gift card was recently listed for $148.79, a $10 FandangoNOW Promo Code for $6.75, and a $20 iTunes gift code for $16.
Payments are traditionally made via PayPal too, so there's extra value loss in the form of transaction fees.
Sell Gift Cards Near Me

Craigslist
Craigslist is an obvious choice for selling just about anything that can be legally bought or sold (sound familiar? …eBay).
It's NOT a highly recommended platform due to the high level of scams, but there are recommended best practices that can help you avoid those. If you're not able to use any of the other online options for selling your gift cards, be sure to follow the linked guide to stay safe while using Craigslist.
LetGo
LetGo is another online classifieds-type platform that takes after eBay. The major bonus is it's absolutely free of charge – there's no listing, transaction, or commission fees involved. LetGo makes its money through in-app-purchases for boosting listing visibility, but these are entirely optional.
Facebook Marketplace
Another absolutely free-to-use way to sell your gift cards locally is to make use of the Facebook Marketplace. Simply log into your Facebook profile, create a listing, and accept offers via Messenger. You can then arrange to meet-up in person.
Local Facebook Group
If you're using the Facebook Marketplace, a great way to boost your listing's visibility is to share it on local Facebook groups that permit members to sell goods. Joining these groups is generally a good idea anyway, as a lot of people list items for sale that aren't available in the Marketplace or elsewhere online.
Garage Sale
Finally, if you or someone you know is hosting a garage sale, you can add your unwanted gift cards to the pile of goods on offer.
Check out this great resource on How to Have a Successful Garage Sale.
Selling Gift Cards FAQs
What is the best way to sell gift cards?
Online is always going to be the best way to sell gift cards in terms of safety, especially if you use sites such as those we've listed above.
However, as mentioned a few times in this post, trading rather than selling will typically yield a higher value exchange. Selling locally for cash-in-hand can also be the easiest way to cut out transaction and listing fees, but requires extra safety precautions.
Can you sell gift cards at Walmart?
Walmart does have a trade-in program that includes gift cards from 200 major retailers. However, you're only able to receive payment in the form of a Walmart gift card, typically of a lower value.
Depending on the store/brand gift card you're trading, you can expect anywhere from 70% to a maximum of 97% – and you also need to provide your credit card information.
For this reason, we do not recommend Walmart for trading in your gift cards.
Read more about Walmart's trade-in program here.
Can you exchange gift cards for cash at Target?
No.
Target does offer a trade-in option similar to Walmart's, but you'll only be able to receive a Target gift card as payment. You can also expect to receive offers as low as 50% – again, depending on the gift card store/brand.
For this reason, we do not recommend Target for trading in your gift cards,
Read more about Target's trade-in program here.
Do pawn shops take gift cards?
Yes, some pawn shops do, but you need to call in advance to check.
However, expect to receive a maximum of only 50% value regardless of the gift card store/brand. You'll get a much better deal using the Target or Walmart trade-in programs if you're not willing or able to use any of the far superior methods we've introduced in this post.
For this reason, we do not recommend selling your gift cards to pawn shops.
Read more about doing so here.
Conclusion
So there you have it – a comprehensive guide on where you can, should, and shouldn't sell or trade your unwanted gift cards, both online and locally.
We hope you found this post helpful and you're able to get the best value for those "it's the thought that counts" gifts you received by well-meaning friends and relatives. If you had any success (or horror stories!) about selling or trading your gift cards, we'd love to hear them in the comment section below!