How much do Shipt Shoppers make in 2023? The gig economy has altered how we work by allowing people to earn a living at their own pace.
Shipt, a platform that connects customers with personal shoppers and provides grocery delivery, is one such platform that has grown in popularity significantly.
If you're considering signing up to be a Shipt shopper in 2023, you probably want to know how much money you could make.
We'll explore how much money Shipt users can expect to make in 2023 in this blog post.
How much do Shipt Shoppers make in 2023
Do you want to become a Shipt Shopper but are unsure of your potential earnings? Although it is impossible to predict the future, we can offer some insight into the pay rates that Shipt Shoppers currently receive and the variables that might affect pay rates in the future.
Currently, the number of deliveries and travel distance that Shipt Shoppers make determine their pay. Additionally, they might be able to make more money from bonuses and tips.
Shipt shoppers can expect to make anywhere between $14 to $22 per hour depending on the location. The average hourly wage for a Shipt Shopper is $17, according to Glassdoor.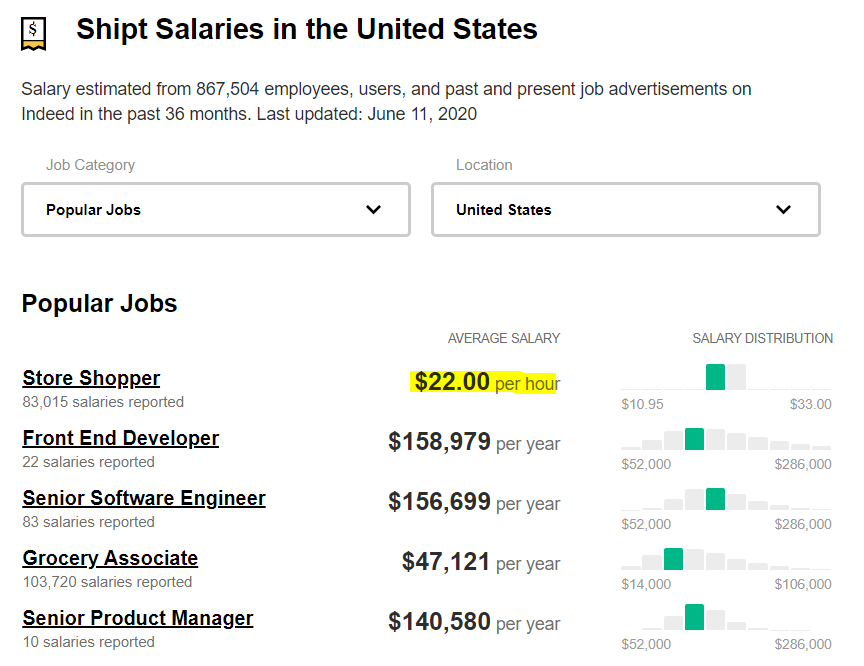 An overview of the gig economy and the growth of on-demand delivery services
The gig economy has grown rapidly in recent years, revolutionizing how people work and make money. This alternative job market is characterized by short-term contracts, freelance work, and flexible scheduling. On-demand delivery services are a well-known industry in the gig economy.
On-demand delivery services have become extremely popular as a result of the development of smartphone technology and rising consumer demand for convenience. Several key players in this market have emerged, including Shipt, which matches customers with personal shoppers who complete their grocery orders and deliver them right to their doors. This model allows for flexibility, benefiting customers and shoppers alike.
People now have new opportunities to make money on their own terms thanks to the gig economy and the on-demand delivery sector. The demand for on-demand delivery services is expanding as more people look for flexibility and convenience, offering bright prospects for those looking to join Shipt shoppers and take part in this developing market.
Understanding the Shipt Shopper Role
It's essential to have a thorough understanding of your role and responsibilities as a Shipt shopper in order to succeed in the position. A breakdown of the Shipt shopper role is provided below:
Shopping and Delivery
Your main duty as a Shipt shopper is to buy groceries and deliver them to customers. You can use the Shipt app to get notifications for orders that are available in your chosen service area. You'll carefully choose items as you make your way through the chosen store, taking into account the preferences and requirements of the customers.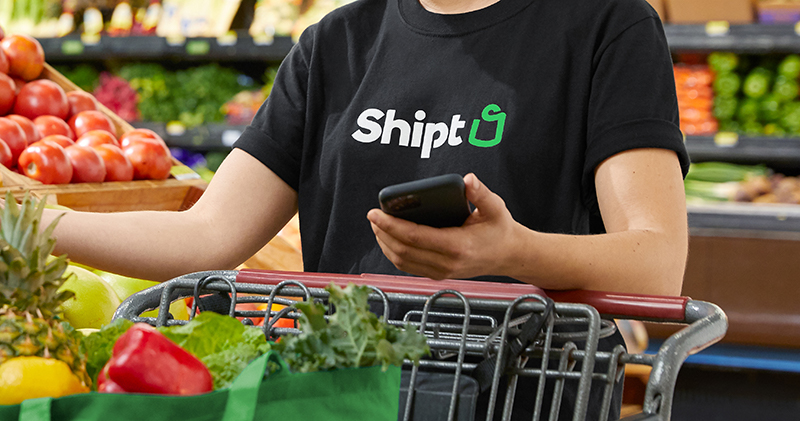 Effective Communication
As a Shipt shopper, effective communication is essential. It might be necessary to get in touch with customers to clarify order information, offer substitutes for out-of-stock items, or inform them of any delays or changes. Customer shopping experiences that are smooth and satisfying are made possible by prompt and clear communication.
Timely Delivery
Customers' orders must be delivered by Shipt shoppers within the specified delivery window. To satisfy customer expectations and uphold a good reputation, punctuality is crucial. Planning effectively and optimizing the route can help ensure on-time deliveries and increase output.
Quality and Accuracy
When choosing items, accuracy in selection is crucial. Customers trust Shipt shoppers to select top-notch goods, look up expiration dates, and handle delicate items with care. When fulfilling orders, making sure that all requested items are included, and making any necessary substitutions with the customer's approval, accuracy is essential.
Customer Service
The Shipt shopper role places a strong emphasis on providing top-notch customer service. During deliveries, it's important to be courteous, approachable, and professional. Quickly and empathetically responding to customer concerns can promote rapport-building and loyalty.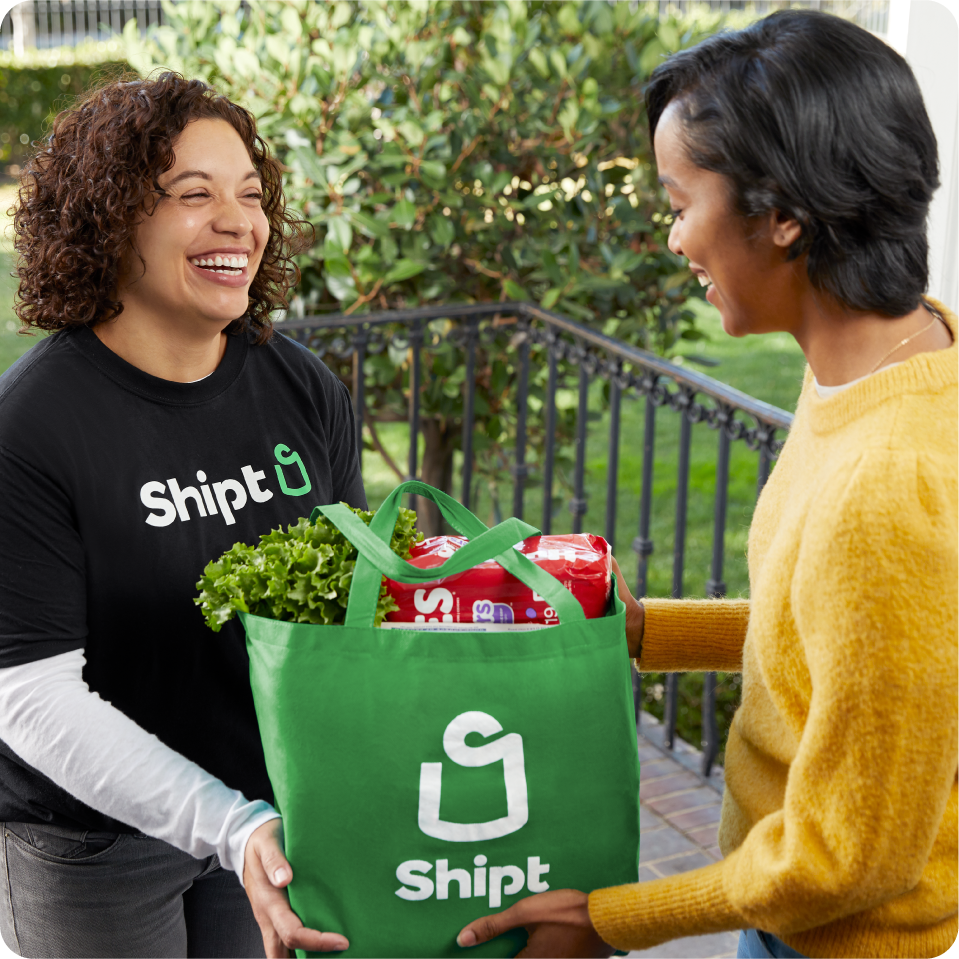 Note that Shipt users are not employees but rather independent contractors. This implies that you are in charge of your own costs, including taxes, fuel, and vehicle maintenance.
Factors Affecting Shipt Shopper Earnings
Shoppers' earnings on Shipt can change depending on a number of variables. In order to maximize your earning potential, it is imperative to comprehend these factors. The following significant factors can affect Shipt shoppers' earnings:
1. Order Volume and Demand
Your potential for financial reward is directly impacted by the volume of orders in your service area. Greater earning potential is available in areas with greater demand and frequent orders. The number of available orders can vary depending on the population density, time of day, and day of the week.
2. Shopping Efficiency and Speed
Your income may be impacted by the effectiveness and speed with which you complete orders. You can complete more orders in a given amount of time by efficiently navigating the store, finding items quickly, and streamlining your shopping experience. Your potential income increases with the number of orders you can complete.
3. Tips and Customer Reviews
Customer testimonials and tips are available to Shipt customers who receive exceptional service. The likelihood of receiving tips can be increased by offering exceptional customer service, keeping lines of communication open, and delivering orders precisely and on time. Positive customer feedback is also important for developing a solid reputation, drawing in more business, and possibly increasing tips.
4. Opportunities for Additional Earnings
Opportunities for Additional Earnings: From time to time, Shipt offers referral programs or marketing campaigns that can result in additional earnings. Beyond the base pay and tips, additional income can be earned by referring new clients or taking part in incentive programs.
It's crucial to remember that while these variables have an impact on earnings, they can change depending on location, market circumstances, and customer behavior. Within the Shipt platform, shoppers who consistently deliver excellent service, exhibit efficiency, and adapt to customer needs have the potential to maximize their earnings.
You can take proactive measures to raise your earning potential as a Shipt shopper by comprehending and optimizing these factors. This may entail choosing high-demand service specialties, enhancing shopping effectiveness, cultivating gratifying client relationships, and utilizing additional revenue opportunities made available by Shipt.
Shipt Shopper Earnings Structure and Compensation Model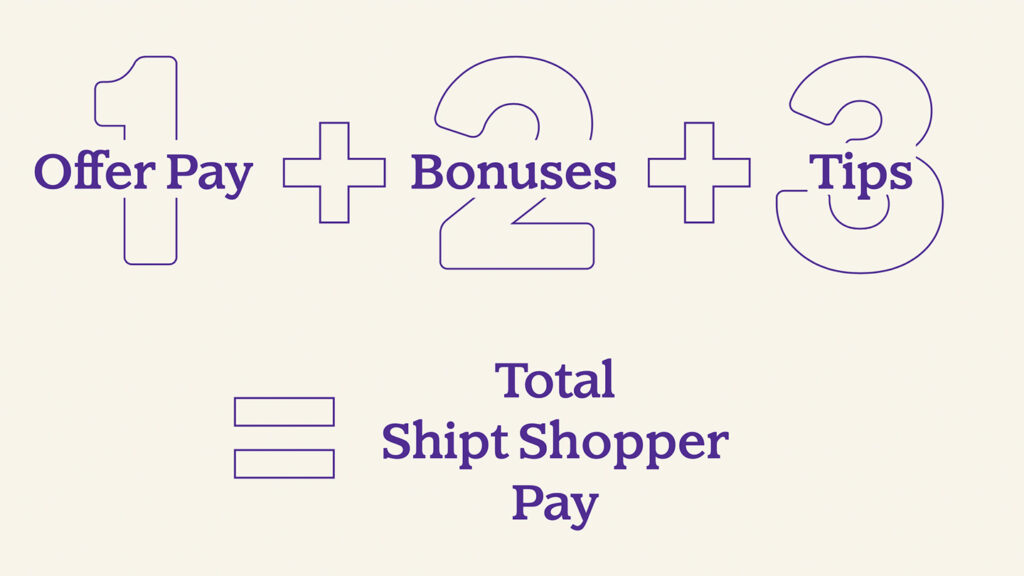 The earnings structure and compensation model of the platform must be thoroughly understood in order to fully appreciate the earning potential of a Shipt shopper. The following is a summary of the payment methods used by Shipt shoppers:
Base Pay
Shipt offers a base pay for each completed order that consists of a fixed sum that varies depending on the nature of the order and the anticipated time needed for shopping and delivery.
Tips
Customers can express their gratitude for excellent service by leaving tips, which can make a significant contribution to overall earnings. The entire tip amount goes to the customer.
Promotions and Bonuses
From time to time, shoppers can receive promotions and bonuses from Shipt. These incentives may change depending on elements like order volume, busy periods, or particular campaigns. By taking advantage of these opportunities, you may be able to earn money in addition to your regular salary and tips.
Mileage Reimbursement
Shipt reimburses customers for the distance they must travel to get to the store from their location. This payment boosts overall earnings while helping to defray transportation expenses.
It's crucial to remember that Shipt constantly evaluates and modifies its compensation plan to guarantee fairness and competitiveness. Market conditions, order volume, and other variables may affect earnings. Additionally, as independent contractors, Shipt shoppers are liable for their own costs, including taxes, fuel, and vehicle maintenance.
Tips for Maximizing Earnings as a Shipt Shopper
To maximize your earnings as a Shipt shopper, consider implementing the following tips:
1. Stay Informed about Promotions
Keep an eye out for Shipt's promotions and bonuses. Take advantage of opportunities to earn extra money by taking part in incentive or referral programs. Utilize the Shipt app or official channels of communication to stay informed.
2. Maintain a Professional Appearance
When making deliveries, dress neatly and present yourself professionally. This contributes to a positive experience and builds customer trust.
3. Provide Exceptional Customer Service
Provide exceptional service by going above and beyond. When making deliveries, act courteously, professionally, and attentively. Pay attention to preferences and special requests. Having a good relationship with customers can lead to more tips and repeat business.
Key Takeaways
How much do shipt shoppers make? As a Shipt shopper, you have the chance to make money while helping people who need their groceries delivered quickly. You can set yourself up for success by comprehending the gig economy landscape, Shipt's function as a well-liked platform, and the projected earnings for 2023. Keep in mind the value of good customer service, effective time management, and keeping up with industry trends. You can increase your earnings and have a fulfilling and profitable experience as a Shipt shopper by using the advice given. Accept the opportunities, flexibility, and convenience that the Shipt platform provides, and take pleasure in helping customers while developing your own side business or primary source of income.