Want to know some jobs that pay you to travel around the world? Then keep reading for 12 jobs that will satisfy that wanderlust.
If you're anything like me, then as soon as you get back from a trip, you're looking for ways to hop back on a plane and take off again. The more I travel the more I want to keep travelling. Unfortunately for many of us, our jobs (which fund our travel) tie us to a specific place. So, what are our options? There are jobs that pay you to travel with no experience, jobs that actually require international travel and even jobs that pay for travel and housing!
This post is all about jobs that pay you to travel around the world.
Jobs Where You Get Paid To Travel
Cruise Ship Worker
Au Pair
House Sitter
Hospitality Jobs
Flight Attendant
Pilot
Travel Blogger
Dive/SCUBA instructor
Travel Photographer
Foreign Ambassador
English Teacher
Farmhand/Fruit Picker
Best Jobs That Pay You To Travel The World
These jobs are the lowest barrier to entry because they tend to require minimal to no previous experience to land the position. A lot of these positions will be quite repetitive because of the lack of experience required, however, the trade-off is that you'll be in new and incredible places, and when you're not working, you'll have time to explore. All of these are options that I definitely considered at one point or another
1. Cruise Ship Worker
Working on a cruise ship offers a variety of opportunities with jobs ranging from housekeeping to entertainment. Some jobs you could land include guest services attendant, laundry attendant, and casino attendant. If you have any particular skill or talent, there is a good chance that you use this to land a job that is better suited to your skillset.
Some popular cruise lines to work for include:
2. Au Pair
If you were the type of person that babysat as a side hustle when you were a teenager, then this is the perfect option for you! Oftentimes parents like to get child-care from abroad because it's more economical, and it provides their children with a new opportunity to learn about another culture and/or language. In exchange for taking care of kids, you'll receive room and board (and often a weekly stipend).
Some popular options to Au Pair abroad are:
Scotia Personnel LTD (Canadian Company)
3. House Sitter
It is basically your dream to travel and live like a local? Then house sitting is the perfect option. It allows you to live in someone's house abroad, and in exchange for taking care of someone's home (general upkeep and maintenance), you'll get free accommodations. Not to mention if they have pets you'll get to take care of those too. Personally taking care of a dog in a foreign land sounds like a dream to me!
Some popular house sitting sites include: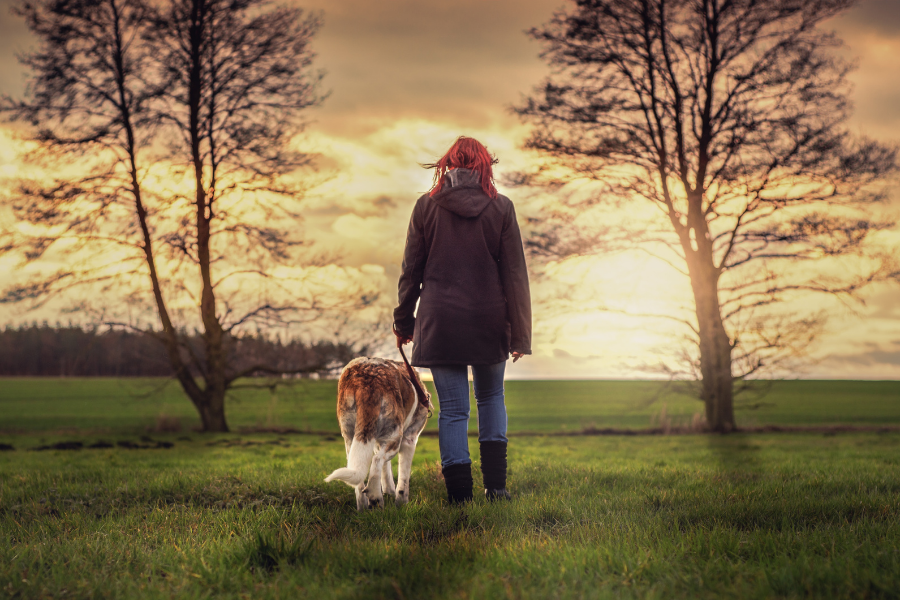 4. Hospitality
As long as you have some experience in customer service (and realistically most jobs can be sold as customer service experience if you have to interact with people at all!), then you're qualified for entry-level positions in hospitality. Even better if you have specialized experience bartending, serving or in hotel hospitality because all of these skills are easily transferrable around the world!
Some trusted agencies to work in hospitality abroad include:
Jobs That Require International Travel
On the other end of the spectrum, there are jobs where travel is an absolute necessity! These jobs will be right up your alley if you see yourself never wanting to stop travelling.
5. Flight Attendant
This is probably the first job people think of when listing travelling jobs. Flight attendants, also known as cabin crew or air hostesses, are responsible for ensuring that passengers' needs are met on flights. The job involves performing customer service tasks such as serving food and drinks to passengers, managing luggage, providing first aid or other medical assistance, and generally making sure that everyone on the flight is safe and comfortable.
Some drawbacks include irregular shift patterns and a long time to advance within some organizations. However, if these aren't dealbreakers then look into some airlines within your local area!
6. Pilot
Along the same train of thought, if you're thinking about something a bit more technical in aviation, then becoming a pilot may sound like a dream job. This path would involve a significant amount of training and financial investment, with some training opportunities costing upwards of $80,000 USD! Regardless of the cost if becoming a pilot is your life-long dream, then full speed ahead.
You can find out more about becoming a commercial pilot here.
7. Travel Blogger
This is hands down my dream job. Imagine travelling to different countries and just getting paid to write about your experience in those places! You could talk about the food, the people, the culture, and all the things you learnt.
You may be wondering how it's possible to get paid for this, and that's largely through: affiliate marketing, advertising and sponsorships.
Some incredibly successful travel bloggers include:
8. Dive/scuba Instructor
If you are looking to pick up a new hobby then getting certified in a highly transferrable skill like SCUBA diving may be your solution. This certification will be in demand for all sunny destinations, and if you pair it will a certification in snowboarding or skiing then you'll have most seasons covered, and your pick of countries!
The pay probably won't let you save a ton, but it should at least cover your cost of living in most places.
Some other hobbies that are in high demand and can become jobs abroad include:
Teaching Yoga
Massage Services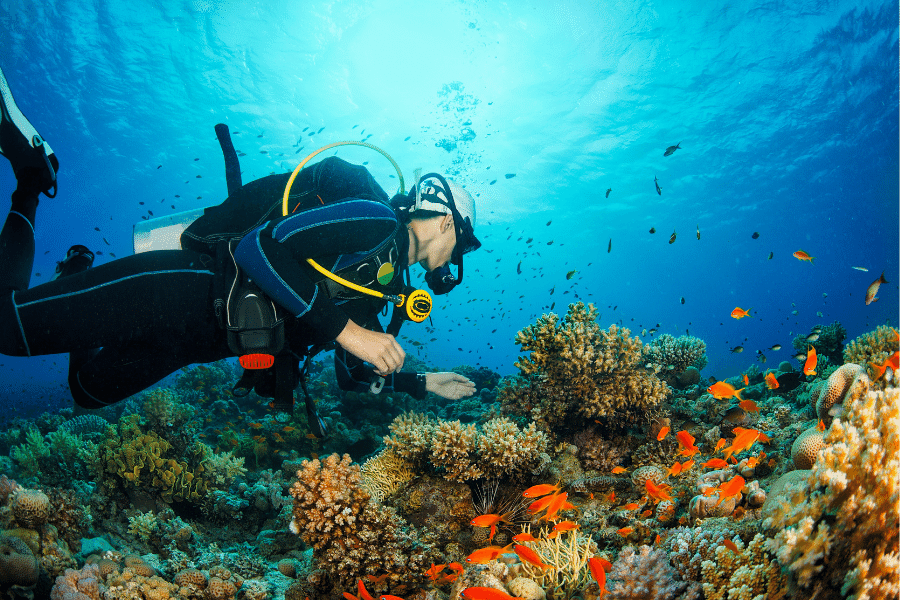 9. Travel Photographer
Along the same line of thought as a travel blogger, a travel photographer captures that magic of all the places they visit abroad. Given that you're already taking pictures when you travel, what if you could turn that into an income stream?
To monetize this hobby, you can then sell these images to anyone willing to buy them. This may include stock image platforms like Canva or ShutterStock.
Etsy is another great platform that you can use to sell photos if you're willing to open up a shop.
If you're looking to turn this into a career then investing in some training/equipment is definitely a good idea because it's a competitive arena to enter.
Once you have established some experience, it'll be easier to sell to larger platforms like travel magazines.
Jobs That Pay For Travel And Housing
10. Foreign Ambassador
Now, this is definitely more of a long-term career choice that will most likely involve years of training. First, you'll have to get a Bachelor's degree, then most likely a Master's degree, followed by passing exams to serve as an ambassador. Simultaneously it would be beneficial to work on improving foreign language skills. Although a huge commitment, if you are hoping for a rewarding career, that will allow you to settle down for a long period of time in one place, this may be the job for you.
In exchange for your dedication to this career path, not only will you be earning a salary but you'll also have your travel and housing paid for!
11. English Teacher
If you are a native English speaker, then you are in an incredibly fortunate position, because there is a huge market of people learning to speak English. To begin working in this field, it is best to complete a TEFL certificate. It's important to note that not all TEFL programs are equal. Ideally, you'll want to complete a program that is accredited (to international standards), offers teaching practice and includes adequate job placement assistance.
Some of the most popular and most reputable TEFL courses are:
Once certified there are countless organizations that you can get hired with.
Some of these organizations are location independent opportunities, where all teaching is done remotely. One of the most popular online platforms is VIPKid. I had a friend that did this for years as a side hustle, and she had nothing but good things to say about the program!
Alternatively, if you are looking to teach in brick-and-mortar schools abroad, there are numerous options. Some popular jobs boards are:
In some countries, these jobs will even pay for travel and housing on top of a salary!
Once certified the sky's the limit for the number of countries you'll be able to travel to.
12. Farmhand
All over the world farms are looking for individuals that are capable of providing manual labour. This involves anything from picking fruit, to taking care of the animals on the farm. In exchange for your time, you'll receive board, accommodation and occasionally a stipend.
Some popular organizations are: